Welcome
Elliott's Discount Sprinkler Repair provides the best quality service in the sprinkler industry. Our irrigation services include residential and commercial sites of all sizes. We pride ourselves on our unmatched professional service.
With years of experience in the irrigation and landscaping industry, we are the Leader in the Las Vegas area sprinkler and irrigation industry. We use products that are high quality, easy to use and accessible to customers for adjustment.
---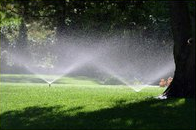 Sprinkler Repair
Lawn Irrigation
Valve Repair
Drip Irrigation
Sprinklers Maintenance
Pressure Vacuum Breaker Repair
Anti-Syphon Valves
Broken Pipe Repair
Drip System Repairs
We are here to make your grass greener!